The Schengen Visa and Flight Itinerary Explained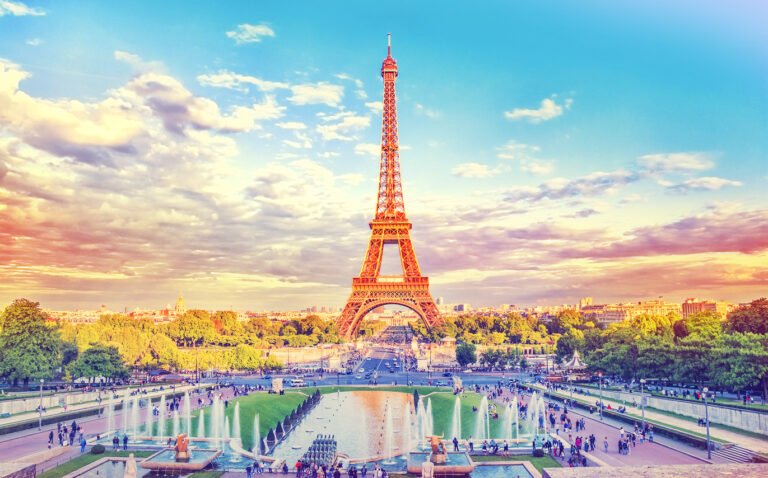 A Schengen Visa, issued by any of the 26 Schengen member nations, facilitates unrestricted travel within the Schengen zone on a single visa, eliminating border control and passport checks. These member countries include Austria, Belgium, Czech Republic, Denmark, Finland, France, Germany, Greece, Hungary, Iceland, Italy, Lithuania, Luxembourg, Malta, Netherlands, Norway, Poland, Portugal, Slovakia, Slovenia, Spain, Sweden, Switzerland, and Liechtenstein. It's essential to note that Schengen visas are exclusively for leisure and business travel purposes.
Furthermore, holders of valid multiple-entry Schengen visas can also visit, reside, and transit other European nations outside the Schengen area, like Croatia, Montenegro, Bosnia and Herzegovina, Kosovo, Serbia, Bulgaria, and Romania, for tourist purposes, without requiring an additional visa. This flexibility enhances the appeal and convenience of the Schengen visa for travelers exploring both Schengen and non-Schengen countries.
The Schengen Visa Process to Apply
The Ultimate Travel Guide For Schengen Countries
Flight Itinerary For Schengen Visa
Enquiry For Schengen Visa Flight Itinerary
The Schengen Visa Process to Apply
How You Can Apply For Schengen visa with us:
Acquiring a Schengen Visa is made easy with E-Visa Xperts. Here are the straightforward steps to apply online:
Step 1: Share your travel details with our Schengen Visa Expert and have your questions addressed.
Step 2: Pay the Schengen visa fee and securely upload your documents online to maintain confidentiality and In case, if we need physical documents for more verification we will let you know.
Step 3: Our Visa Expert will validate your documents, complete your visa application, and arrange your appointment.
Step 4: On the appointed day, visit the Visa Application Center (VAC) to submit your biometrics (fingerprinting & photograph) along with your documents.
Step 5: Await the issuance of your Schengen Visa.
E-Visa Xperts, with its seasoned team of Travel Visa Experts, is committed to delivering a superior, swift, and hassle-free Schengen Visa Facilitation service, ensuring that your travel dreams become a reality.
Schengen Visa Documents Requirements
To successfully apply for a Schengen Visa, make sure you have the following essential documents and adhere to specific requirements:
Original Passport:

Ensure your passport has a validity of at least 6 months from your planned departure date, with a minimum of 3 blank pages. Include all your old passports if applicable.

Schengen Visa Application Form:

Complete the Schengen Visa Application form accurately.

Recent Color Photographs:

Provide 2 recent color photographs that meet the specified photo requirements.

Personal Covering Letter:

Write a covering letter explaining the purpose of your visit. Use plain paper if you're employed or your company letterhead if you're self-employed.

Original Updated Bank Statement

: Include the original bank statement for the last 6 months to demonstrate your financial stability.

Income Tax Returns/Form 16

: Submit income tax returns or Form 16 for the past 3 years.

Confirmed Return Flight Tickets

: Present confirmed flight tickets indicating your intended departure from the Schengen area.

Hotel Reservation

: Include proof of your hotel reservation for the duration of your stay.

Day-wise Itinerary

: Provide a detailed day-wise travel plan outlining your activities and destinations within the Schengen area.

Travel Insurance:

Obtain travel insurance with a minimum coverage of EUR 30,000 for medical emergencies.
Please note that adhering to specific photograph requirements is crucial, as the government is stringent in this regard. Ensure your photos meet the specified criteria to avoid any issues with your Schengen Visa application.
Supporting documents as per your occupation and type of visit:
Leave letter
Original Leave sanctioned certificate with company seal and signature;

Last 3 months' salary slip.
If Self Employed:
Business Registration License / MOA / Partnership deed;

Company's updated bank statement for the last 6 months;

Company's IT returns for the last 3 years.
If Retired:
Proof of retirement like pension book, statement, etc.
If Student:
School / College / Institute ID Card;

Bonafide certificate.
If Minor:
Birth Certificate;

No Objection Certificate from the parents / non-accompanying parent on Rs 100/- stamp paper;

ID proof of parent like a passport or PAN card.
Schengen Visa Requirements for Indians
When applying for a Schengen Visa and seeking entry into a Schengen country, you must meet specific eligibility criteria:
Valid Passport and Schengen Visa:

Possess a valid passport with a Schengen Visa that corresponds to the purpose and duration of your visit.

Good Health:

Be in good health to ensure you are physically capable of your intended travel and stay within the Schengen area.

Good Moral Character:

Demonstrate good moral character, which includes having a clean criminal record and adhering to the laws and regulations of the Schengen country you're visiting.

Ties to Home Country:

Convince immigration authorities that you have strong ties to your home country, such as family, property, assets, or employment, which serve as incentives for you to return after your visit.

Intention to Leave Before Visa Expiry:

Clearly convey to the immigration officer your intent to depart from the Schengen country before your Schengen Visa expires. Providing return flight details can support this intention.

Sufficient Financial Means:

Show that you have sufficient funds to support yourself during your stay in the Schengen area. The required amount may vary based on the duration of your stay, the purpose of the visit, and whether you'll be staying with family, friends, or in paid accommodation.
Meeting these eligibility criteria and providing the necessary documentation will enhance your chances of obtaining a Schengen Visa and successfully entering the Schengen area for your intended purpose.
Your Final Travel Checklist for Schengen Visa.
Passport;

Valid Schengen Visa;

Confirmed return Ticket;

Contact details of your relative, friends, or business contacts in the Schengen country;

Confirmed hotel bookings (If Any);

Schengen country Currency and other forms of forex;

An unlocked smartphone, preferably with a SIM card from India;

Any additional documents required to prove your purpose of visit (especially if you are traveling on a business Visa).
What to do when you arrive in the Schengen country
Upon arriving in a Schengen country, it's important to follow these steps to ensure a smooth entry and comply with immigration procedures:
Keep Your Declaration Form Handy:

Keep the declaration form you received on the flight readily accessible. This form may require you to declare items, currency, or goods you are bringing into the Schengen country.

Have All Travel Documents Ready:

Ensure you have all your travel documents in order and easily accessible. These should include your passport, valid Schengen Visa, return ticket, hotel reservations, and any other documents related to your trip. Be prepared to present them if requested by immigration officers.

Bruges Canals:

Located in the northwest of Belgium, the Bruges Canals provide a picturesque view of the city, whether you choose to walk or take a boat ride.

Ardennes:

Situated in the southeast, Ardennes boasts dense forests, valleys, caves, and rivers, making it perfect for adventurers and lovers of picturesque villages.

Unaccompanied Minors:

If you are traveling as an unaccompanied minor, stay with the flight attendant responsible for your safety until you have identified the adult who is supposed to pick you up at the airport. If you have any concerns or uncertainties, immediately inform the airline staff for assistance and guidance.
The Ultimate Travel Guide For Schengen Countries
Flight Itinerary For Schengen Visa
Enquiry For Schengen Visa Flight Itinerary
Frequently Asked Questions (FAQs)
Is the flight itinerary enough for a Schengen visa?
While applying for a Schengen visa, many countries accept a Schengen Visa flight itinerary as part of your application. However, it's important to be aware that some countries may require the presentation of the original air ticket when you collect your visa. Furthermore, during the visa interview process, you will typically need to provide your Schengen Visa flight itinerary.
How To Create A Schengen Visa Day-To-Day Travel Itinerary?
Creating a Schengen Visa Day-to-Day Travel Itinerary:
Book Your Flights: Begin by making all necessary flight reservations for your trip to the Schengen Area.
Secure Accommodations: Make reservations for your hotels or other accommodations for each night of your stay within the Schengen Area.
Plan Your Daily Activities: Decide on the activities and places you intend to visit each day during your journey within the Schengen Area.
Use a Travel Itinerary Template: Download a Schengen Visa travel itinerary template to assist you in organizing your plans and ensuring you have all the required details.
Is a return ticket mandatory for a Schengen visa?
A return flight ticket is generally not compulsory for a Schengen visa application. While you don't need to purchase an actual return ticket, you must provide a flight itinerary as part of your application to demonstrate your intent to leave the Schengen Area before your visa expires. The primary focus is on other requirements such as hotel reservations, travel insurance, and proof of financial means. Each Schengen country's consulate or embassy may have specific guidelines, so it's important to check their requirements. This flexibility allows travelers to finalize their travel plans and book tickets after their visa is approved.
How can I get an air ticket itinerary without paying?
A dummy air ticket is essentially a round-trip flight reservation, indicating the traveler's intention to depart from and return to their original departure country. Notably, it is not a paid or confirmed return ticket; rather, it's a document that provides the itinerary details, without the financial commitment of a real ticket. Travelers often use dummy tickets for visa applications and other preliminary travel planning purposes, as they can be obtained without the actual purchase of flight tickets.
Can I apply for a Schengen visa on my own?
Yes, you can apply for a Schengen tourist visa on your own. Gather the required documents, including your visa application, passport, flight and hotel details, travel insurance, and financial documents. Ensure you haven't overstayed on previous visits. Meeting these requirements allows you to apply independently. And if you need any help in that E-Visa Xperts can do it for you.
How Indians can get Schengen visas?
To get a Schengen visa as an Indian:
1. Complete and sign the Schengen visa application.
2. Provide two recent passport photos.
3. Ensure your passport is valid for at least three months beyond your planned departure and not older than 10 years.
4. Show a travel itinerary.
5. Book accommodations or provide proof.
6. Obtain travel insurance covering your entire trip.
7. Prove you have enough funds to support your stay.
8. Present employment and income documents.
9. Confirm you haven't overstayed in the Schengen Area.
10. State your visit's purpose and provide related documents.
11. If applicable, include an invitation letter.
12. Pay the visa application fee and apply at the relevant Schengen country's consulate or embassy. Requirements may vary by country.