Introduction: Thailand Visa-Free Entry For Indians, For 6 Months
Thai Tourism:
In an effort to attract more tourists as the high season approaches, Thailand has announced the temporary removal of visa requirements for travelers from India and Taiwan starting from November 10 next month and continuing until May 10, 2024.

Now, Indians will be able to travel to Thailand without a visa after the country announced the waived the requirements for the citizens of India and Taiwan in a bid to draw more tourists from these two nations. The new rules will be applicable for the duration of November 10 to May 10, 2024.

The Thailand tourism department has made this strategic decision to attract more tourists to the country in the post-pandemic era. Previously, Indian travelers enjoyed a visa-on-arrival rule, and more recently, visa requirements were eliminated for Chinese nationals as well.

Under the new regulations of Thailand visa-free entry, Indian tourists can enter Thailand without a visa and stay for up to 30 days, after which they can renew their stay, as confirmed by a Thai tourism department official.

Before the pandemic, China played a pivotal role in Thailand's tourism, contributing 11 million Chinese visitors out of a total of 39 million arrivals in 2019. As of October this year, Thailand has welcomed 22 million tourists, generating approximately 927 billion Baht ($25.6 billion) in revenue.

India holds the position of Thailand's fourth largest tourist market, with around 1.2 million Indian visitors in 2023. The Thailand visa-free entry policy has been implemented to stimulate tourism, especially in anticipation of the upcoming festival season. Thailand's most prominent tourist markets include Malaysia, China, and South Korea, followed closely by India. The country aims to welcome 28 million visitors this year, further boosting its post-pandemic economic growth.

Recently, Sri Lanka has introduced a noteworthy change by offering visa-free entry for Indian travelers. This move is part of a broader effort by the island nation to relax visa regulations for citizens of seven countries. Among the countries benefiting from this new policy are China and Russia. The initiative is part of a pilot project set to continue until March 31, 2024. This decision is expected to facilitate travel and promote tourism, potentially fostering stronger cultural and economic ties between these nations and Sri Lanka.
List of countries Indians can visit without a prior visa:
India has visa-free or visa-on-arrival access to 57 countries, according to the Henley Passport Index. Here is a list of some of the countries for visa-free entry for Indians to visit without a visa or a visa-on-arrival.
Cook Islands
Fiji
Marshall Islands
Micronesia
Niue
Palau Islands
Samoa
Tuvalu
Vanuatu
Iran
Jordan
Oman
Qatar
Barbados
British Virgin Islands
Dominica
Grenada
Haiti
Jamaica
Montserrat
St. Kitts and Nevis
St. Lucia
St. Vincent and the Grenadines
Trinidad and Tobago
Bhutan
Cambodia
Indonesia
Kazakhstan
Laos
Macao (SAR China)
Maldives
Myanmar
Nepal
Sri Lanka
Thailand
Timor-Leste
Bolivia
El Salvador
Burundi
Cape Verde Islands
Comoro Islands
Djibouti
Gabon
Guinea-Bissau
Madagascar
Mauritania
Mauritius
Mozambique
Rwanda
Senegal
Seychelles
Sierra Leone
Somalia
Tanzania
Togo
Tunisia
Zimbabwe
If you are planning your holiday to Thailand you can apply directly through our online visa application portal which is a completely simple and hassle-free process to apply for your Thailand visa online.
Overall Thailand has a lot to offer:
Thailand has exquisite experiences to offer. There are infinite places to explore the pristine natural beauty, beaches, and islands, and stay close to nature's lap. On the other hand, you can even party your heart out like crazy and enjoy a magnificent time with your loved ones. The country also offers rich culinary experiences so foodies can expect to enjoy a gala time.
The Ultimate Travel Guide For Thailand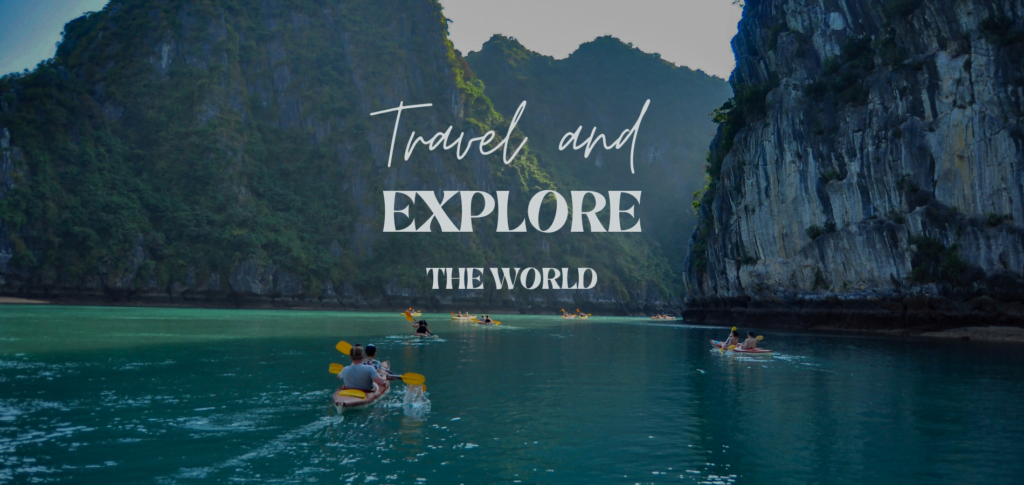 Welcome to the enchanting Land of Smiles, Thailand! With its friendly locals, stunning beaches, and mouthwatering cuisine, Thailand truly lives up to its reputation as a tourist-friendly destination. While the majority of the locals speak Thai, English is also widely spoken in tourist areas, making it easier for travelers to communicate and get around.
A typical Thai itinerary involves indulging in delectable cuisine that draws foodies from all over the world. From street food stalls to fine dining restaurants, Thailand offers a culinary adventure like no other. After satisfying your taste buds, you can unwind on the beautiful beaches, where you can enjoy water sports during the day and join lively parties at night. 
We know you are now eager to obtain a Thailand visa and explore this sandy paradise as soon as possible. With its breathtaking natural landscapes, luxurious accommodations, and wide range of activities to enjoy, Thailand is undeniably one of the best travel destinations on the globe.
Geographically, Thailand is located in the heart of the Southeast Asian mainland, covering a vast area. It shares borders with neighboring countries such as Laos, Myanmar, Cambodia, and Malaysia. The country's tourism industry plays a significant role in its economy, attracting millions of visitors each year.
Thailand offers an array of attractions for travelers. You can bask in the beauty of its picturesque beaches and explore stunning islands. Dive into the crystal-clear waters or simply relax and soak up the sun. The country is also known for its rich wildlife, with national parks and reserves that provide opportunities for wildlife encounters and eco-adventures.
If relaxation is what you seek, Thailand is home to numerous spas and wellness resorts where you can rejuvenate your body and mind. The capital city, Bangkok, is a shopaholic's paradise, offering a wide range of retail options from local markets to high-end malls. For those with a sense of adventure, backpacking through the countryside allows you to discover hidden gems and experience the local way of life.
Thailand's climate is tropical, with hot, rainy, and cool seasons. The warm weather, surrounded by lush tropical jungles, attracts tourists throughout the year. Regardless of your budget or preferences, Thailand caters to all types of travelers. Whether you're a budget backpacker or a luxury seeker, an adrenaline junkie, or a beach lover, Thailand has something to offer everyone.
So, pack your bags, prepare to experience the warmth of Thai hospitality, and embark on an unforgettable journey through this diverse and captivating country. Thailand awaits you with open arms, ready to immerse you in its vibrant culture, stunning landscapes, and unforgettable experiences.
Best Places to Visit in Thailand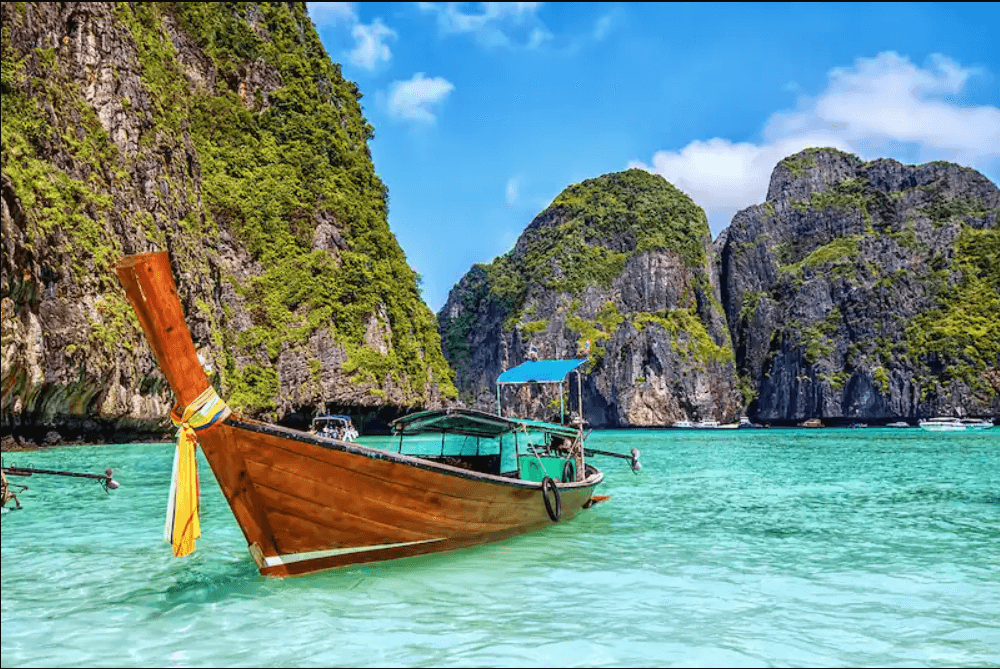 Thailand offers a multitude of incredible places to visit. Here are some popular destinations worth exploring:
1. Bangkok:
The vibrant capital city is a bustling metropolis known for its ornate temples, vibrant street markets, and modern shopping malls. Don't miss the Grand Palace, Wat Arun, and the floating markets.
2. Chiang Mai:
Located in the mountainous region of northern Thailand, Chiang Mai is famous for its ancient temples, rich cultural heritage, and traditional festivals. Explore the Old City, visit Wat Phra That Doi Suthep, and indulge in the famous Thai massage.
3. Phuket:
Thailand's largest island offers stunning beaches, crystal-clear waters, and vibrant nightlife. Enjoy water sports, visit the Big Buddha, explore the Phi Phi Islands, and indulge in delicious seafood.
4. Krabi:
Known for its breathtaking limestone cliffs and turquoise waters, Krabi is a paradise for beach lovers and adventure enthusiasts. Take a boat tour to the famous Railay Beach, go rock climbing, and explore the stunning islands of the Andaman Sea.
5. Ayutthaya:
A UNESCO World Heritage Site, Ayutthaya is an ancient city filled with historical ruins and temples. Visit the Ayutthaya Historical Park and witness the grandeur of this former capital of Thailand.
6. Pattaya:
A popular beach resort city, Pattaya offers a mix of relaxing beaches, water sports activities, and vibrant nightlife. Visit the Sanctuary of Truth, explore the Coral Islands, and experience the famous Walking Street.
7. Koh Samui:
This tropical island in the Gulf of Thailand is known for its palm-fringed beaches, luxury resorts, and lively nightlife. Relax on Chaweng Beach, visit the iconic Big Buddha, and explore Ang Thong Marine Park.
8. Sukhothai:
Another UNESCO World Heritage Site, Sukhothai is home to the ruins of the ancient capital of the Kingdom of Sukhothai. Explore the historical park and admire the well-preserved temples and Buddha statues.
9. Hua Hin:
A popular seaside resort town, Hua Hin offers beautiful beaches, golf courses, and a relaxed atmosphere. Visit the Hua Hin Railway Station, explore the Klai Kangwon Palace, and indulge in fresh seafood.
10. Pai:
Nestled in the mountains of northern Thailand, Pai is a laid-back town known for its natural beauty, hot springs, and waterfalls. Explore the Pai Canyon, visit the Tha Pai Hot Springs, and enjoy the vibrant night market.
These are just a few highlights of the many incredible destinations Thailand has to offer. Each region has its own unique charm, allowing you to tailor your trip to suit your interests, whether it's beach relaxation, cultural exploration, or adventure activities. Apply for Thailand Visa online at  E-Visa Xperts website.
Best time to visit Thailand
Thailand is an all-year-round destination but the best time to visit Is between November to April as Thailand Visa-free Entry for Indians from November 10 to May 10, 2024, and especially in the anticipation of the upcoming festival season that they celebrate during this time.
Are you planning to enjoy the upcoming holiday season in Thailand?
You can also visit Travel Visa Xperts for offline conventional visa processing or you can contact us